NETHERLANDS TILTING DITCH CLEANING BUCKET SQN
Bidirectional tilting up to 45° makes the Netherlands tilting ditch cleaning bucket particularly useful for maintenance and construction jobs on sloping ground.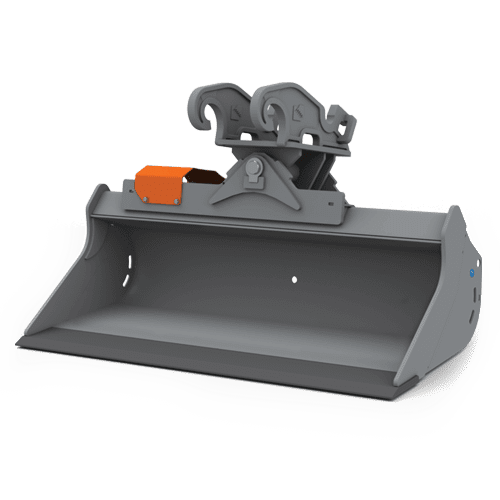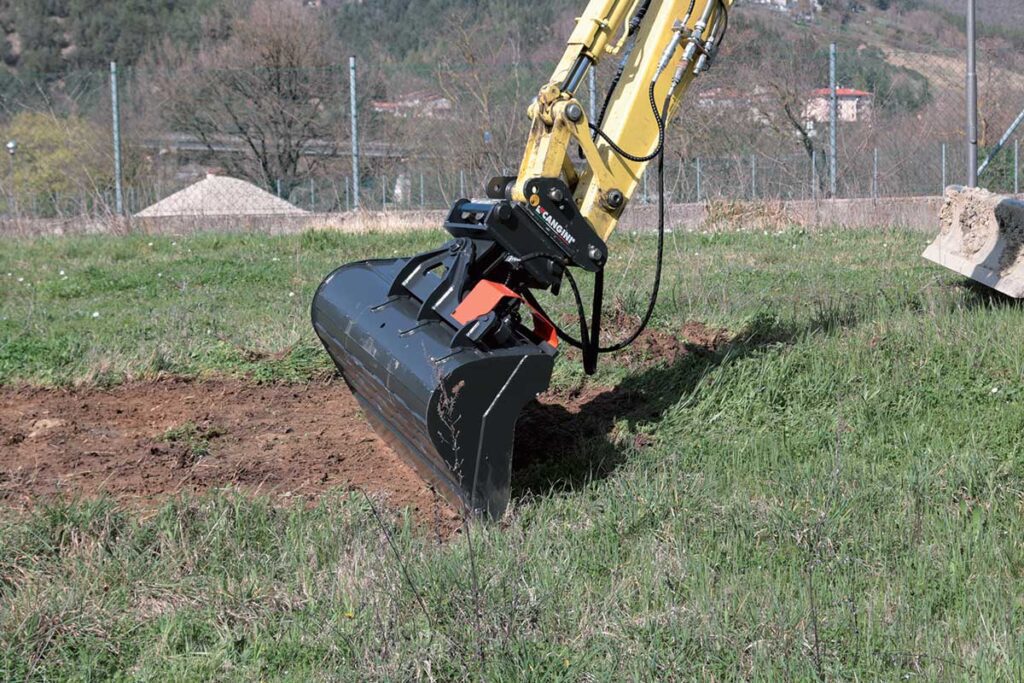 The integral bidirectional tilt device enables pivoting up to 45° to right or left, making the Cangini ditch cleaning bucket the ideal choice for finishing and levelling jobs and for the construction and maintenance of slopes, banks and ditches.
The check valve fitted as standard ensures the position is maintained during work, preventing accidental bucket rotation and for maximum safety.
Its elongated shape, particularly popular in the Netherlands and surrounding countries, facilitates the offloading of clay and wet materials because it prevents the earth from sticking to the walls and enables it to slide off more easily.
The reinforcing bands welded to the bottom, an area subject to heavy stresses, make this a rugged bucket that offers a long working life. The blade is entirely in hard-wearing HB400 steel.
It has water drainage holes on the sides and bottom.
The Netherlands ditch cleaning bucket is recommended for cleaning, repairing and constructing slopes, for maintaining drainage ditches, for environmental reclamation works and for roadside maintenance.
The wide range of models allows the perfect match for every excavator, providing the best performance for each specific class and application from 1.0 to 12.0 ton.
Versatile and high-performing, in combination with the CW reversible adapter this bucket can be used in both standard and reverse positions.
The elongated profile facilitates the discharge of clay and wet material.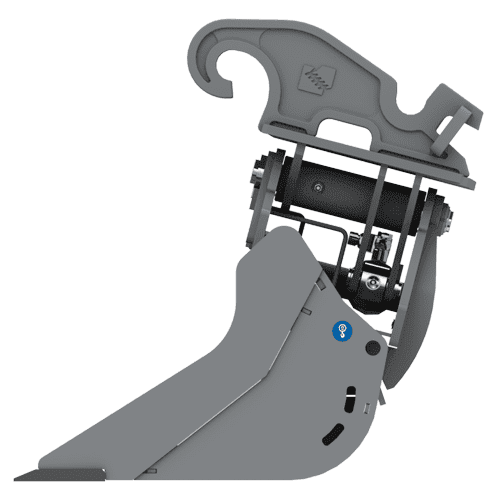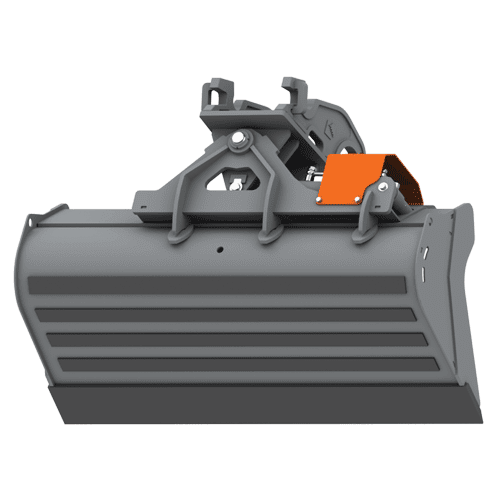 The horizontal reinforcement bands and the HB400 high-strength steel blade protect the bucket from wear and maintain its penetration capacity intact over time.
With the CW reversible adapter, the bucket can be used in both standard and reverse positions.