Thanks to its easy-handling and working speed, the Cangini articulated brush for excavators is the ideal tool to clean up curbs, sidewalks, streets and quays. It is especially appreciated for removing weeds.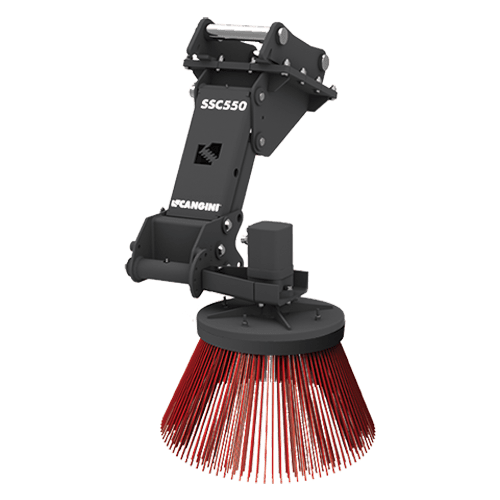 This versatile tool ensures thorough cleaning of any surface thanks to the auto-levelling to the ground performed by the floating system, and the head joint that allows the brush to adhere to any ground. Both articulation systems can be locked in a fixed position according to the operator's need.
The ppl brush version is suitable for standard use and sensitive surfaces; the steel brush fits for cleaning abrasive surfaces and weed-removal works.
The floating system and the head joint allow the brush to adhere to any ground and guarantee thorough cleaning.