The 4-in-1 excavator bucket is a multifunctional piece of equipment that can perform various tasks on the construction site.
It is ideal for loading, levelling, grabbing and unloading material without having to replace any parts.
It is equipped with a double toothed blade that makes the bucket effective for gripping different materials.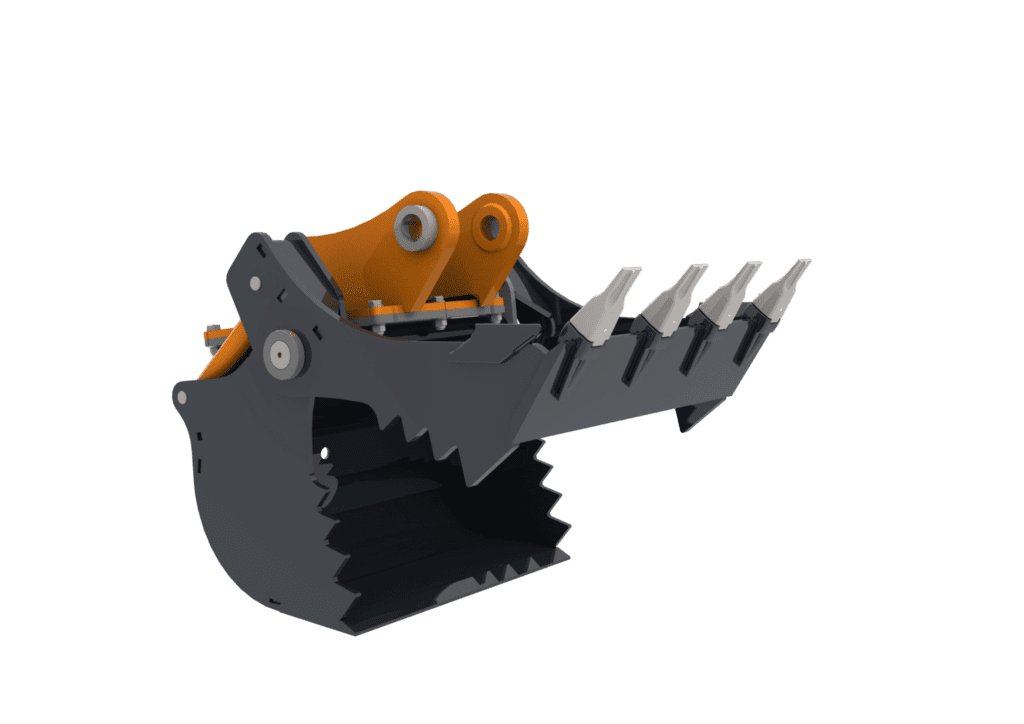 A product that stands out for its versatility and flexibility of use, making work on site easier and more functional with the use of a single piece of equipment.
The opening and closing of the jaw allows the equipment to be used for multiple applications.
Suitable for loading and handling, the serrated sides of the 4-in-1 Cangini bucket are designed to facilitate grabbing and containment of material while moving.
Reliable, it is equipped with an overcenter valve to limit the strain on the structure while protecting it.