The wood and log grapple from Cangini Benne is robust and rotates 360°.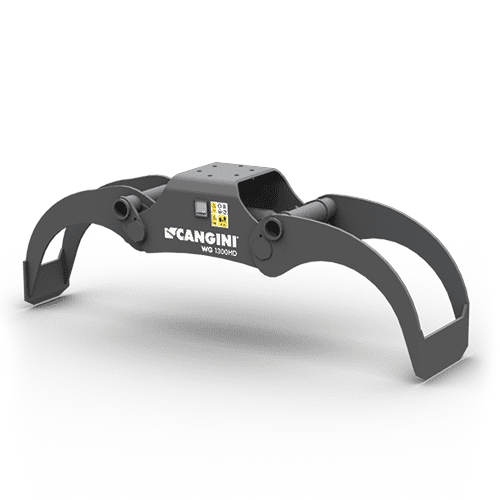 Cangini wood grabs is made of high-strength materials.
Built with high-resistance materials, the Cangini wood grapple offers the operational and safety features needed for this kind of operations.
Its great load capacity and clamping force make it the best tool for collecting and handling logs, branches, beams and sleepers, allowing for tidy collection of material. The double overlapping clamp guarantees firm grip and clamping, while the edge guards on the clamps assure a high compaction capacity.
Its 360° hydraulic rotation efficiently assists the operator in the gripping phase, speeding up and optimizing the operation.
Suitable for the forestry and agricultural sectors, the wood grapple can be equipped with two different rotors, according to the needs and type of work to be carried out: standard hydraulic 360° shaft rotor is mounted on grapples for machines up to 7 tons having to endure a substantial work load. The flanged hydraulic 360° rotor guarantees even more resistance and compacting capacity, making the grapple suitable for even the toughest works. This grapple version can be mounted on machines up to 18 tons.
The high quality of the material used, particularly tough, stable Domex 700 steel, provides outstanding operational reliability, high breaking strength and excellent durability.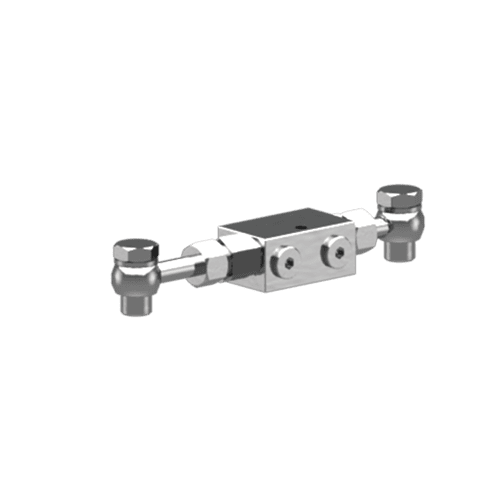 A check valve is fitted as standard equipment on the clamp-closing cylinder, assuring a high safety level.
In case of pressure loss on the hydraulic line that operates their movement, clamps remain in a locked position.
11 standard models for machines up to 18 tons, to satisfy a growing and varied request for log handling tools.