The high strength steel and the reinforced structure make the skeleton bucket rugged and durable, the ideal choice for separating stones and aggregates, even in water, and for land reclamation.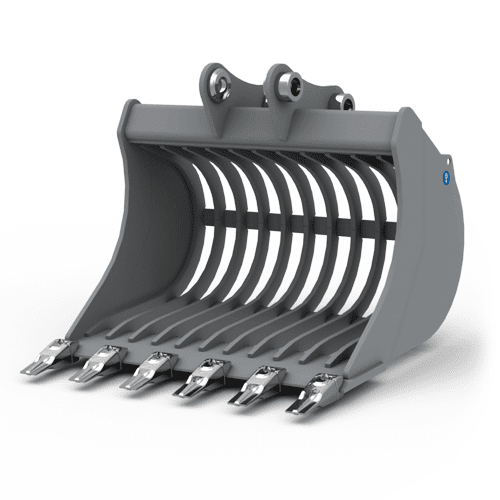 Thanks to its robust structure and its extra-hard cast steel teeth, this bucket delivers a long working life and high performance in the screening and recovery of aggregates, including demolition rubble. The size of the separated material depends on the distance between the tines.
The wide range of models (11) allows the perfect match for every excavator, providing the best performance for each specific class and application from 0.6 to 22 ton.