The reversible S Nordic System quick coupler allows simple attachment coupling and uncoupling in just a few seconds. Ready for any working conditions, it can be installed on the quick coupling systems most widely used in Scandinavia.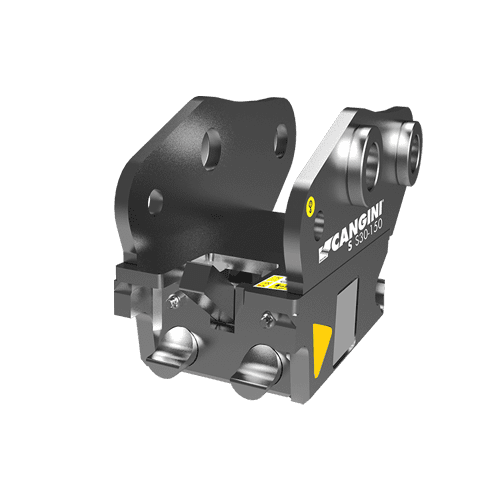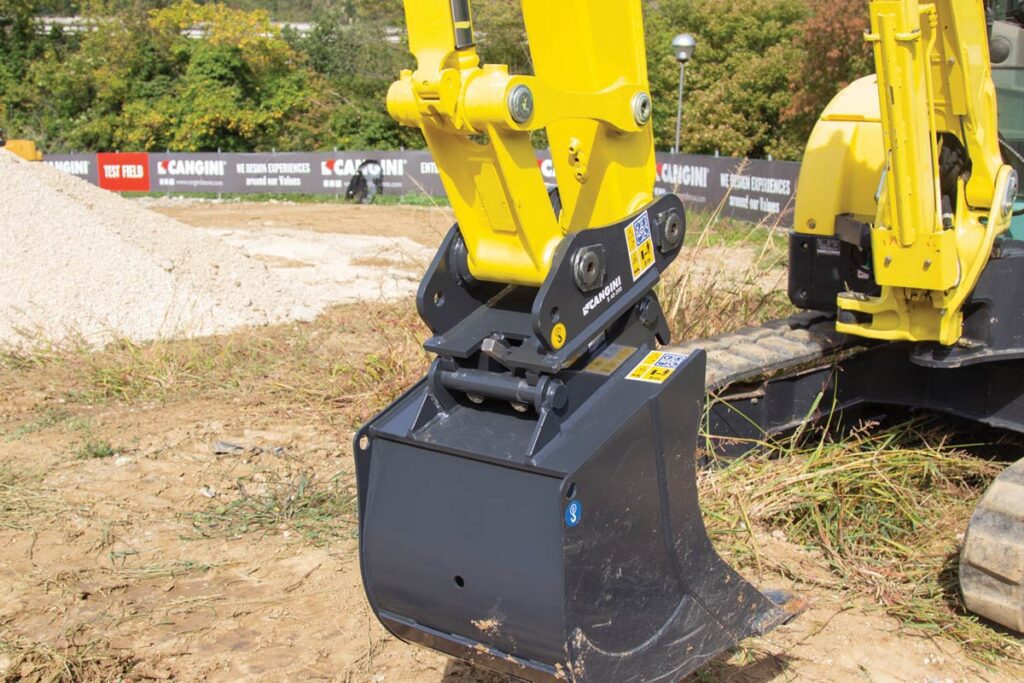 In the double-acting hydraulic version, the operator can change the attachment easily without leaving the cab and without the aid of additional staff, with a major time saving which makes changing tool worthwhile even for short work cycles.
In the hydraulic version the 'Safe check' side indicator allows full control of the coupling stage. It allows you to check that the quick coupling is safely engaged.
Added to this is the front indicator that allows to check the coupling status directly from the cab for more safety.
The fork's double profile create a greater obstacle to the accidental fall of the tool.
Il nuovo indicatore Laterale triangolare "Safe check" permette di verificare lo stato di aggancio per una maggiore sicurezza.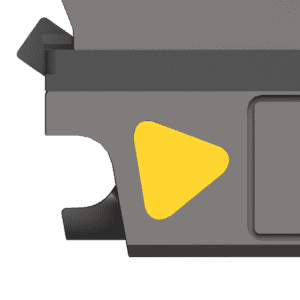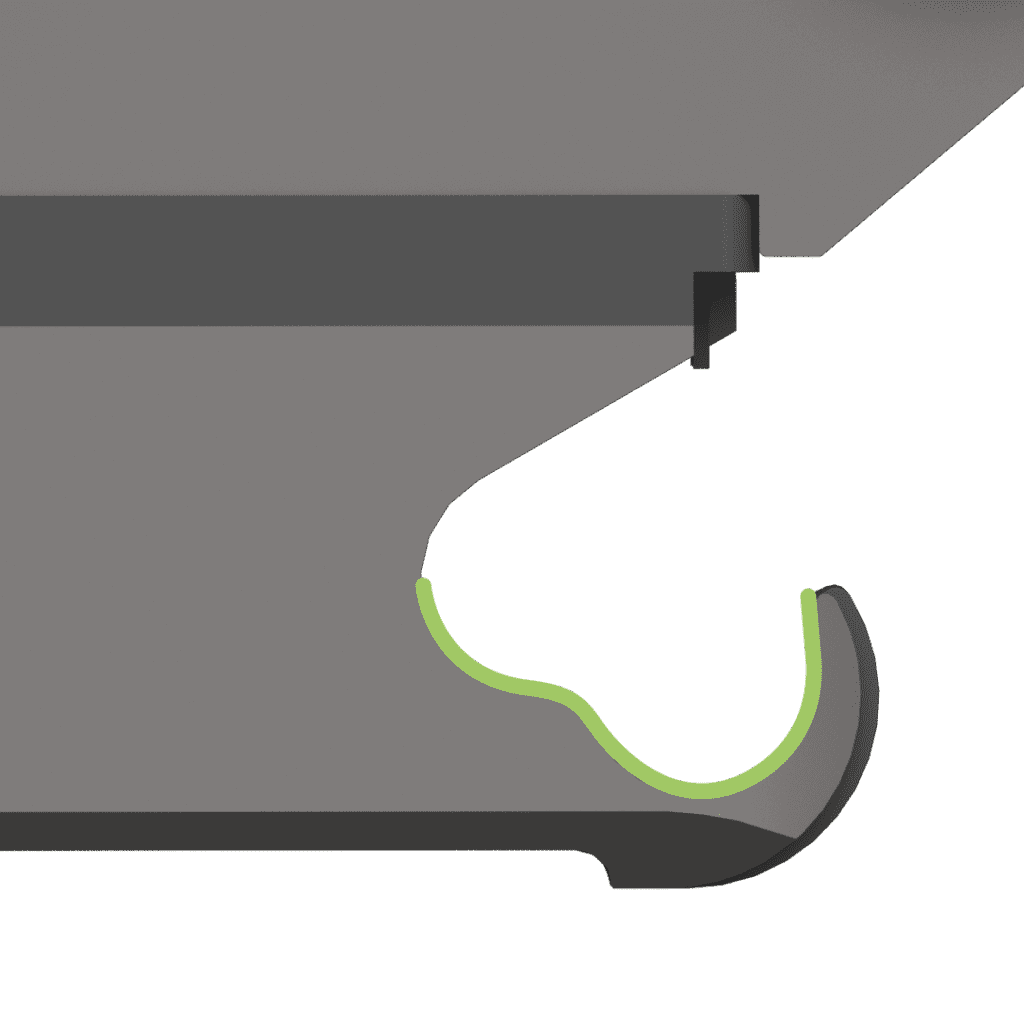 Il profilo a doppia culla crea un maggiore ostacolo alla caduta dell'utensile.
Grazie all'indicatore visivo frontale è possibile verificare lo stato di aggancio direttamente dalla cabina.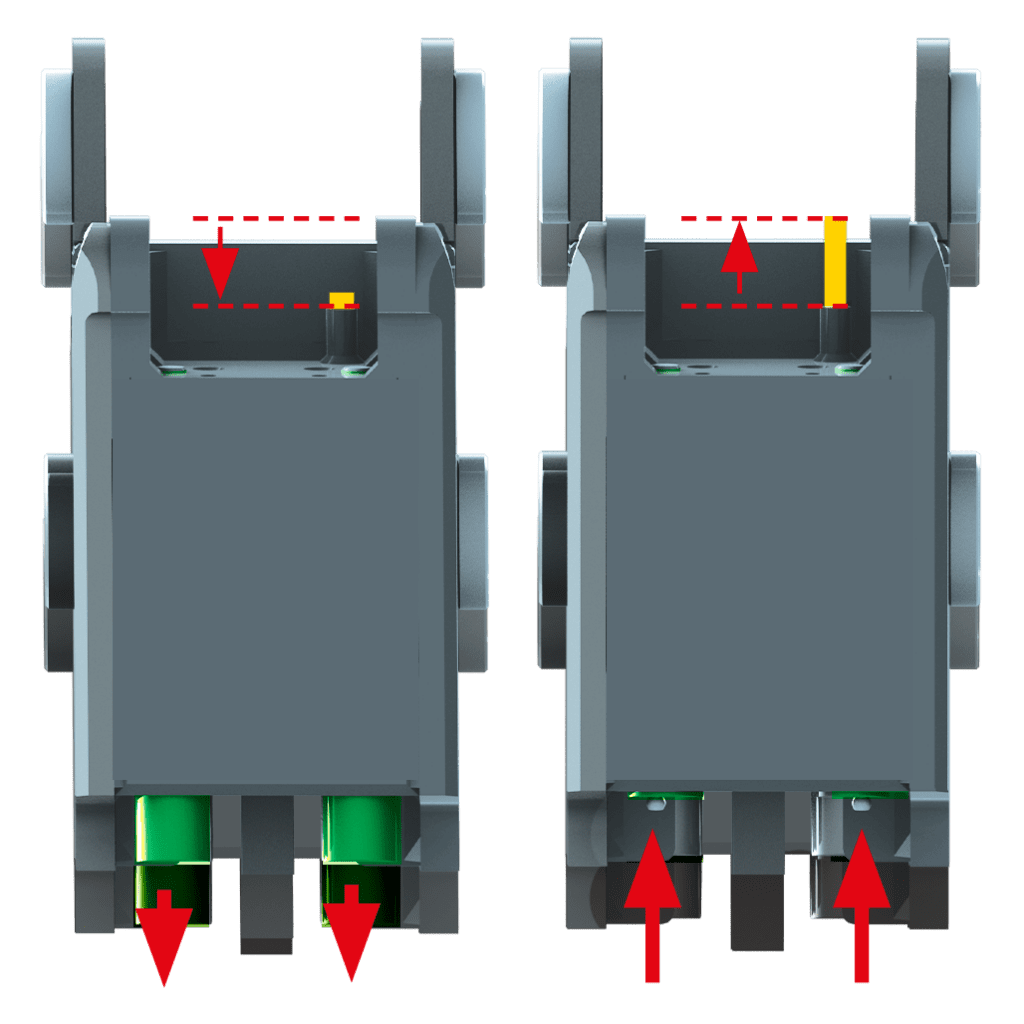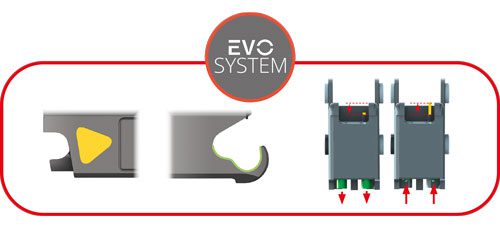 L'insieme di queste tre caratteristiche rende l'attacco rapido sicuro e conforme alle richieste della Direttiva Macchine.