This multifunctional bucket, versatile and highly flexible, is particularly suited to loading, levelling, grabbing and unloading material without the need to replace any tool.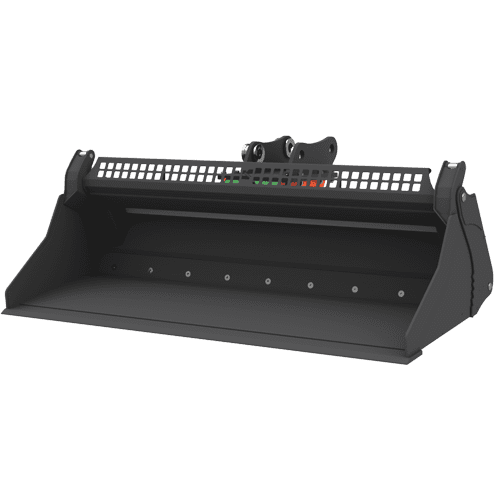 The opening and closing of the jaw allow to use the attachment for different applications.
It can be used as a loading bucket and for material handling, as clamshell bucket or levelling blade.
Among its advantages, the increased discharge height, particularly useful when working in elevated areas, where the kinematic motion of the machine is not enough for overturning the bucket.
Suitable for loading and handling, the serrated sides of the 4-in-1 Cangini bucket are designed to facilitate grabbing and containment of material while moving.
Its robust structure guarantees long operating life, thanks to the use of high-resistance steel and the integration of the hydraulic system in the frame, to protect the pipes and avoid damage during operation.
Reliable at all times: our 4-in-1 Bucket is equipped with a check valve that will keep the equipment safe even in case of pipe damage or pressure loss within the system.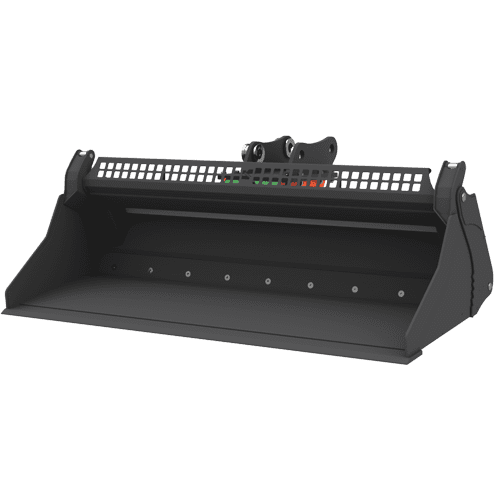 Useful for loading, handling and unloading material in a controlled manner, it can be used as a clamshell bucket and levelling blade.
The serrated sides allow perfect grip of the material.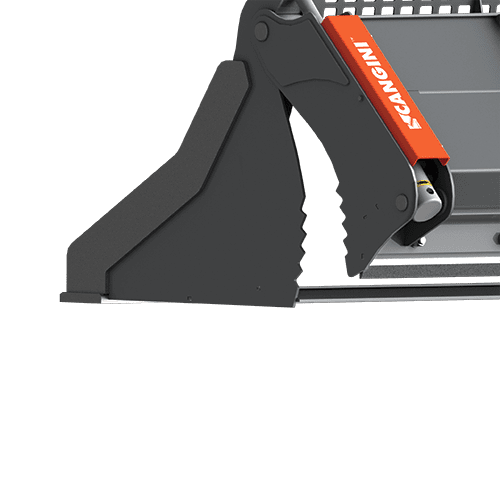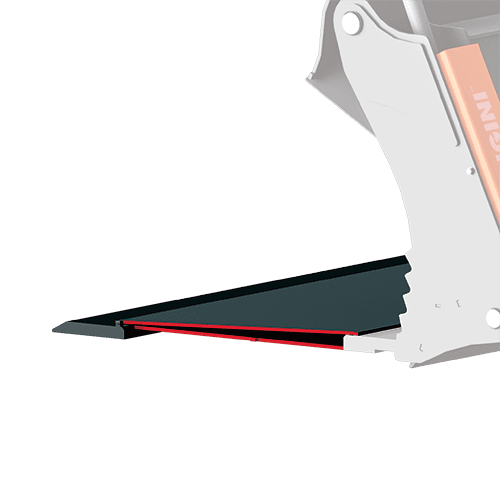 The double bottom and the HB400 blades ensure high resistance to deformation of the gripping part.