Xplane Frontal Laser Dozer Blade – Iot System
X-plane laser dozer Blade Integrated IOT system is the best equipment for trenching, backfilling and levelling work in a wide variety of areas, from road works to agricultural operations to create a controlled and extremely precise plane. thanks to communication between the laser transmitter and receiver.
Today, it is even smarter and more interconnected thanks to the application of the principles of the Internet of Things that will simplify your work.
All Xplane Laser Dozer Blade models are equipped with a Cangini cloud connection system thanks to the IoT tecnology.
That's how this system will facilitate your work:
Reducing operating costs
Improving the functioning of your equipment
Reducing risks
Remote control of your dozer blade parameters
The new connected onboard control box, automatically collects activity data to provide a complete and updated view of equipment activity in real time: working hours, position and movements, mode of use of the blade (automatic or manual), diagnostics.
Through the cloud system, Cangini can provide remote assistance to correct and improve blade operating parameters and routine maintenance operations.
Onboard control box and operator's control panel communicate now in wireless mode: no more wires going through windscreen and exposed to damages.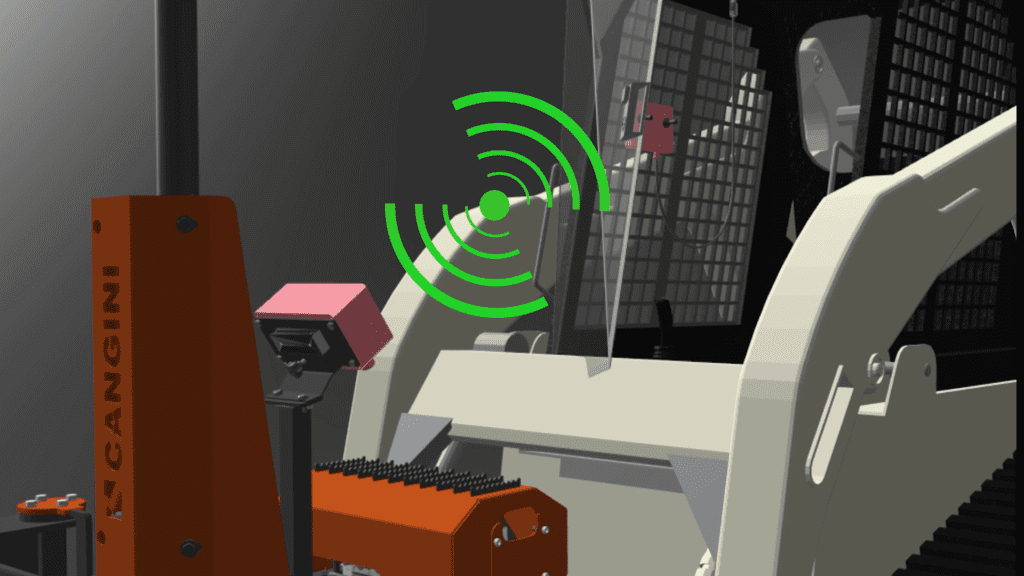 Stabilizing skid is designed to reduce the machine pitch to the minimum and obtain perfectly levelled and compacted surfaces.