Its trapezoidal shape makes it specific for the construction and maintenance of ditches and drains.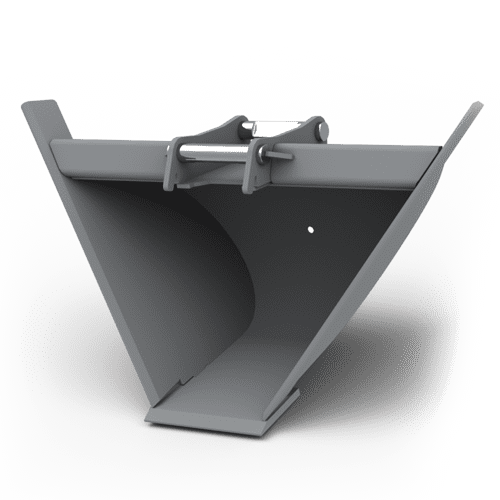 With its high strength steel and reinforced structure, the Cangini trapezoidal bucket is rugged and durable.
The choice of side angle (52° or 60°) enables digging of trenches of the exact shape required, for each specific application.
The side blades reduce resistance to the terrain, for quicker, easier penetration. The result is rapid digging with perfectly cleaning sides.
Teeth can be fitted for work in particularly compacted or abrasive terrains.
The wide range of models allows the perfect match for every excavator, providing the best performance for each specific class and application from 0.6 to 22 ton.
The bucket is fitted with side blades for digging with perfectly cleaning finished sides.