Pallet forks for lifting pallets in construction sites.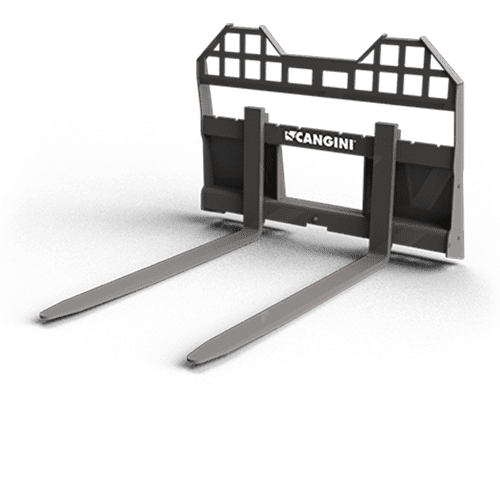 Especially useful in the construction sector, they are designed to handle palletized loads.
Available in 6 versions, Cangini pallet forks can be coupled to skid and mini skid loaders, wheeled loaders, telehandlers and backhoes..
Rugged and reliable, they feature a safety system against load overturning during use.