Couples and uncouples the attachment in just a few seconds, for the fastest possible tool change.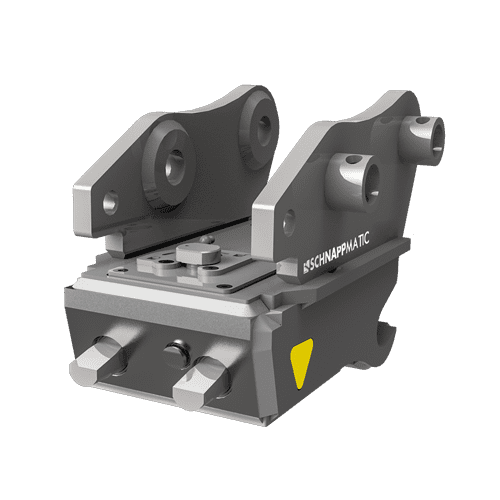 In the semi-automatic mechanical version, operator intervention is only required during uncoupling; coupling and making safe are automatic.
In the hydraulic version, operations are controlled directly from the cab.
The Cs Schnappmatic coupler allows rapid attachment coupling and uncoupling directly from the cab in just a few seconds. The operator can therefore change the attachment easily, with a major time saving which makes changing tool worthwhile even for short work cycles.
With the versatile, high-performance, patented CS JANUS PRO adapter, the quick coupler becomes reversible.
Bidirectional hydraulic rotation featured on all models: with hydraulic rotor on 100PF and 150PF models; with slewring on 200PF, 250PF, 300PF, 300PG, 450PF, 450PG, 550PF and 550PG models.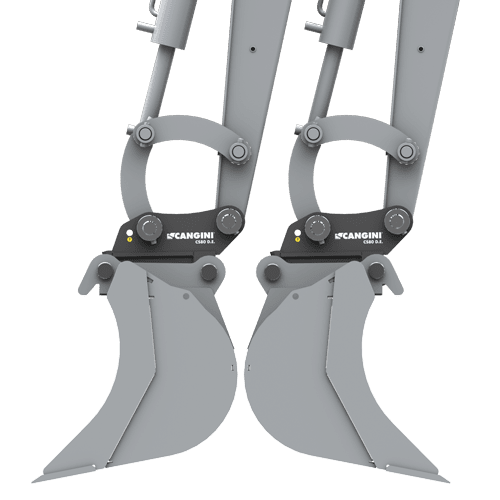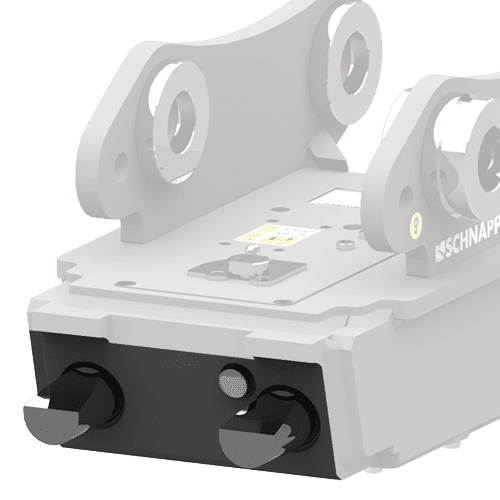 High resistance guaranteed thanks to the use of high-strength steels for the construction of parts most exposed to wear. Pins, in 39NiCrMo3 streel, undergo thermal hardening (60 HRC), while bushings are cemented.