Effective excavator use means availability of the best attachment for the job in hand. The Reversible Cr Twin Lock quick coupler allows simple tool coupling and uncoupling in just a few seconds.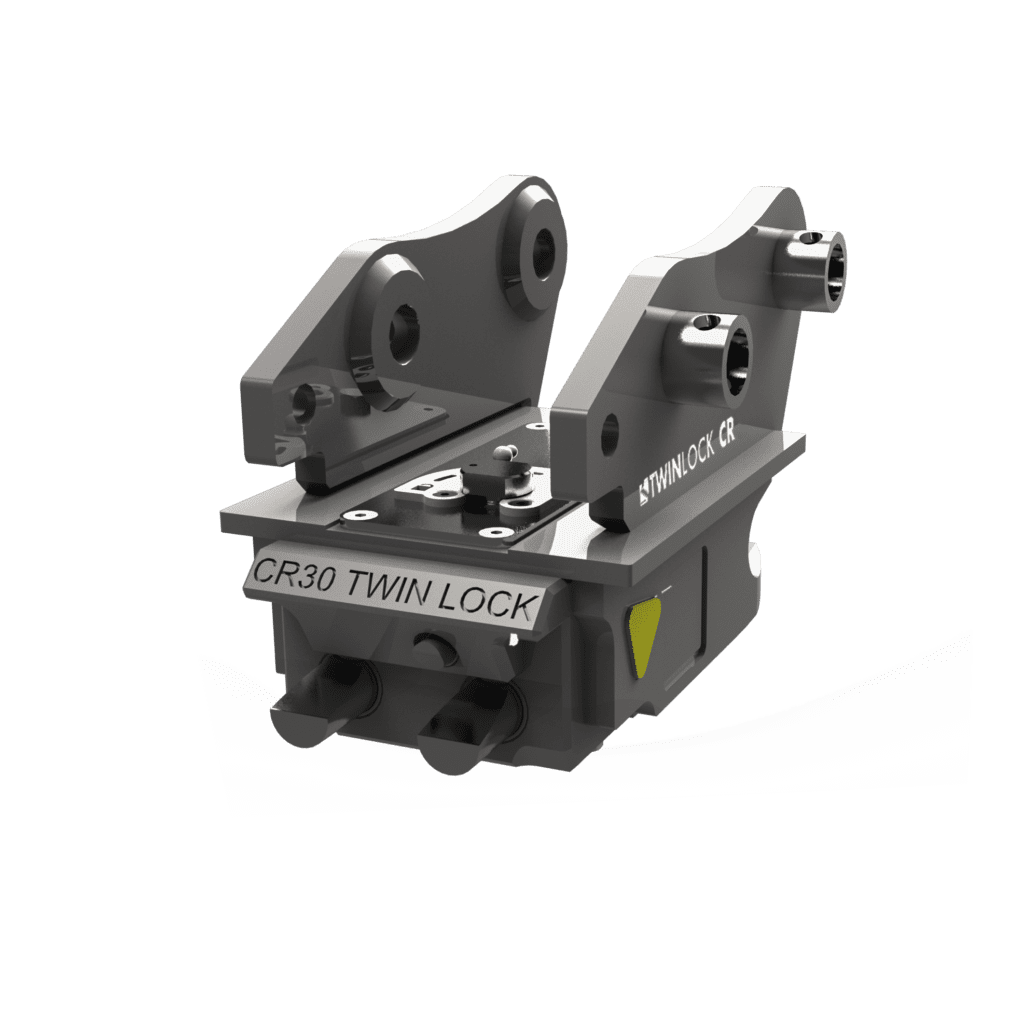 In the semi-automatic mechanical version, operator intervention is only required during uncoupling; the new tool is coupled and made safe automatically.
The operator therefore only has to leave the driving position once to change the attachment easily, with a major time saving which makes changing attachment worthwhile even for short work cycles.
In the hydraulic version, the operator controls coupling and uncoupling operations directly from the cab, with no machine down-times.
Thanks to its rugged structure and twin wedge system for constant backlash recovery, the Cr Twin Lock quick coupler has a long operating lifetime.
With the Cr adapter, the attachment becomes reversible.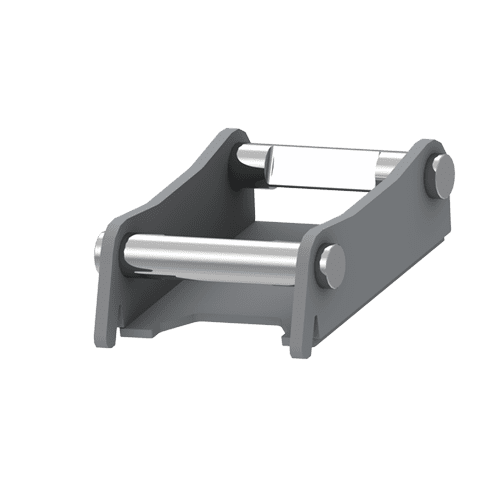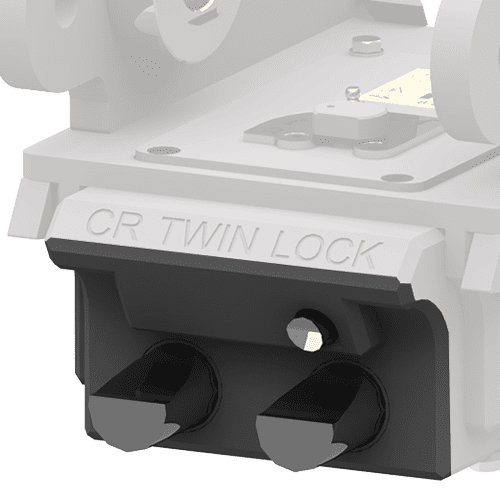 The quick coupler has locking pins operated by a patented system which guarantees the maximum operator safety.