Coupling and uncoupling has never been so quick and easy. The green indicator on the attachment gives the operator clear confirmation of effective tool coupling.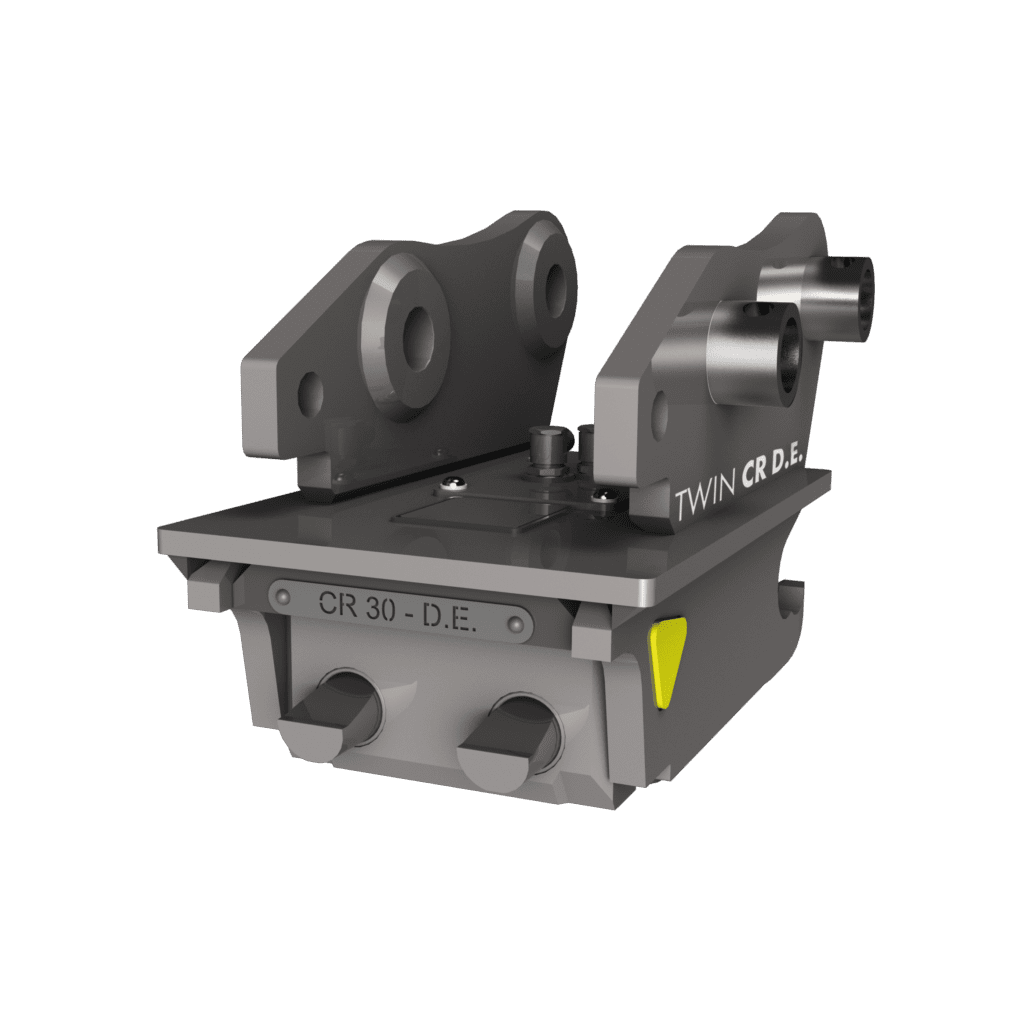 The tool is securely fixed by the locking pins, safety valve and fork's double profile.
The double-acting Cr Twin Lock D.E. allows attachment coupling and uncoupling directly from the cab in just a few seconds. The operator can therefore change the attachment easily without leaving the cab and without the aid of additional staff, with a major time saving which makes changing tool worthwhile even for short work cycles.
With the versatile, high-performance CR adapter, the quick coupler becomes reversible.
It provides the highest reliability standards thanks to a number of safety systems: the integral check valve mounted on the cylinder, supplied as standard, which holds the quick coupler in place without uncoupling in case of a pressure drop on the hydraulic line; the coupling status indicator; and fork's double profile.
The quick coupler's rugged sides are made entirely from HB400 steel.
With the new visual indicator, the operator can check the quick coupler's status directly from the cab, quickly and easily. During coupling, once the pins are engaged the green indicator shows that the operation has been completed correctly.
The new fork's double profile provides even greater safety against accidental tool drop.
With the CR adapter, the attachment becomes reversible.