The CM Sicurmatic features four combined safety systems for the greatest possible operator safety on the construction site. This versatile, high-performing quick coupler is reversible.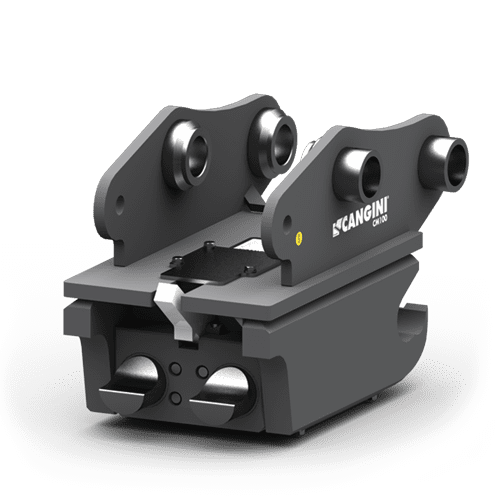 The new active safety system on the new CM Sicurmatic reversible semi-automatic mechanical quick coupler, and on its CM Sicurmatic D.E. hydraulic version, is operated when the pins engage to make the attachment safe, preventing the risk of accidental drops in case of a coupling error. If the pins disengage, the safety mechanism around the body of the coupler is automatically triggered. The coupling status can be checked easily and immediately by the driver in the cab thanks to a visual indicator on the attachment. During coupling, once the pins are engaged the operator can check the status at once from the cab; if the indicator is red, the operation has failed.
The new couplers are also fitted with an additional system to prevent accidental attachment drops. In response to the ever-tighter safety regulations, the new double cradle form of the fork provides an even greater obstacle to dropping of an incorrectly coupled attachment; if coupling alignment is incorrect and the tool position means there is a risk of disengagement, the pin is offered a backup locking position in the new fork profile, to prevent dropping.
Pin disengagement activates the front safety mechanism, which automatically moves into the adapter pin locking position.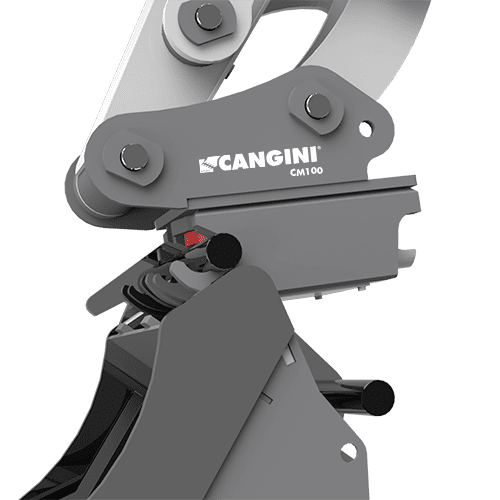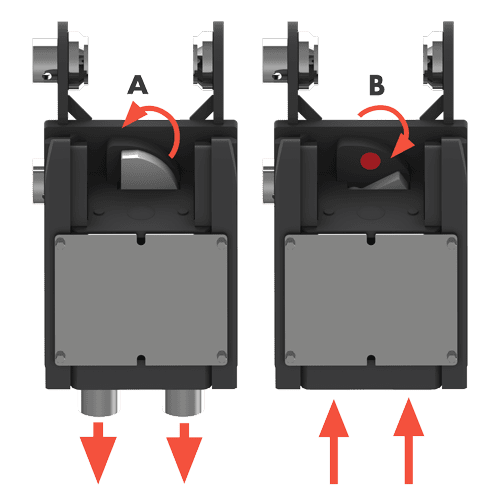 The coupling status can be checked easily and immediately thanks to the visual indicator on the attachment. A pins engaged B pins disengaged.
The new double cradle profile provides an additional obstacle to prevent accidental attachment drop.